tel.: +48 600 915 818
Rezerwacje nie potwierdzone przez e-mail nie są rejestrowane.
Rezerwację zaznaczamy inicjałami rezerwujących.
Prosimy o potwierdzenie obecności dwa dni przed terminem.
Proszę śledzić stan rezerwacji, gdyż są częste zmiany!
WYKAZ REZERWACJI
w/g stanu: 23.04.2018, godz. 10.00

W weekendy wszystkie miejsca dostępne. Zapraszamy.
---
Dojazd do Dąbrówki:
Rozkład jazdy autobusów Otwock – Celestynów;
Rozkład jazdy Celestynów – Otwock
Samochód: Jadąc z Otwocka kieruj się na Celestynów. W Dąbrówce skręć w prawo, w ulicę Karczewską. Baza jest pod numerem 12. Parking jest około 300 metrów dalej.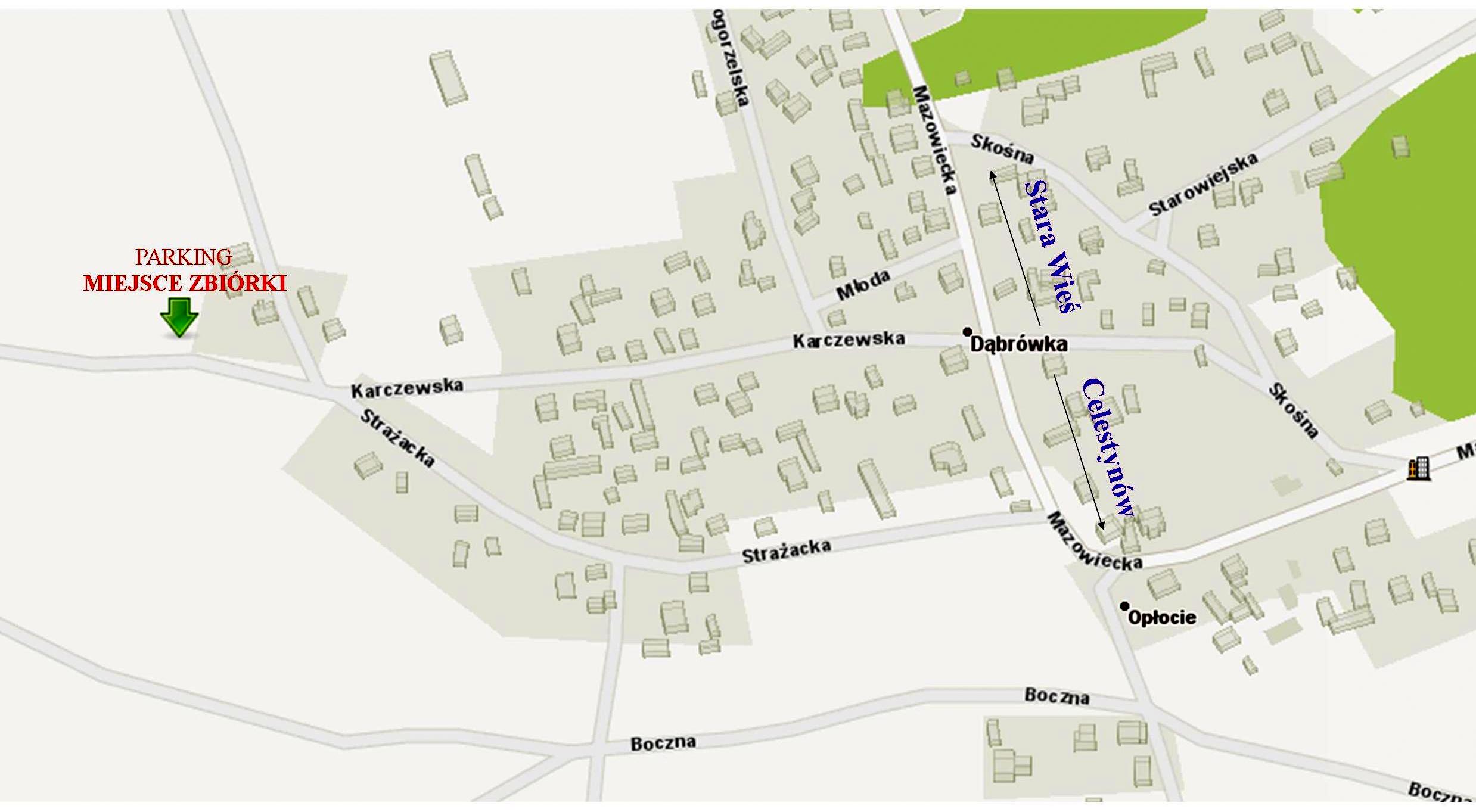 Galeria zdjęć:
---
English version
We invite you to participate in the horse rides and sleigh rides with bonfire and meals organized in the areas Mazowiecki Landscape Park by the Stables MIRABELL . The start and finish in the village DĄBRÓWKA , between Celestynów and Otwock, Karczewska st. 12 -base, parking is about 300 meters away. Each sleigh we use can pick up 4 – 6 people, and the group cannot be bigger than 40 people. After the payment of receivables for a sleigh ride, near the parking lot, we place the sleigh (cars) and go. On request, we are accompanied musician – accordion, which helps us to sing many hits and more. Combining experienced bellwether passage and subsequent seizure by the fire Sanna, or ride takes about 1-1.5 hours. After the break, we get to the bonfire, located near the parking lot. Bake sausages, drink different beverages, eat lunch here, or previously ordered, singing with accordionist (if ordered), then we get into the cab and go home. In the evening we use torches. Additional can be purchased on the spot price of 7, -PLN/szt. Bonfire kindle about 10 meters from the start sleigh ride, on the border of the forest.
PRICES in Stajnia Mirabell

Price (PLN)

Additions

Adult (normal ticket)

40

The price includes a sleigh ride,

bonfire and stick baking sausages

Reduced – primary school pupils and children above four years of age

20

Children below 3 years of age

0

Pair

150

Individual ride

Pair with no more than two children

200

Set: sausage, bread, tea

9

Bigos and sausages are prepared for groups of 15 people with a minimum of one week's advance
Polish bigos (sauerkraut and meat), bread, tea
12
Sausage, Polish bigos, bread, tea
20

Accordionist

200

For whole group
We are serving venison, depending on the size of the group we calculate on request. Cost about 15,- PLN per person.
We do not prepare soups.
At the request of participants we can heat their beverages.
The invoice tax, (23 % for ride and 8% for catering) is not inluded.
The fee must be paid on the place. payment: Michael Filipowicz and Wit Laskus. More information and further contact:
tel.: +48 600 915 818
Please use telephone first, than send an e-mail in which you enter priced features, contact telephone number, hour and number of participants, broken down by children and adults.
We start in Dąbrówka village (see the location map), about 9.5 km from Otwock.
We leave from Otwock Armii Krajowej st. along the railroad tracks, we head towards Celestynów. In Dąbrówka village, after a bus stop, turn right (near the sign SKANSEN FORTECZNY), the street Karczewska and there after about 300 meters (after Karczewska 12, see maps below) takes place off sleigh ride, ride. We use the toilet in the house (in the forest can not be set-toilet cubicles).
On request, we help get 49-passenger bus. group from Warsaw, depending on where the bus substitution about 700-800 PLN.), Minibus 30 people. (Cost about 300,-zł from the railway station in Otwock) that fits comfortably reach the starting point sleigh ride.
Please check the number of places available: a reminder that one round of the sled is 40 people, cars wheeled up to 40 people too!
In the absence of snow we organize wheeled cart rides. Sleigh ride is organized in the village DĄBRÓWKA Karczewska street 12. Parking is located about 300 meters away. Coming from Warsaw, you need to be guided on CELESTYNÓW . DĄBRÓWKA village is located between Otwock and Celestynów.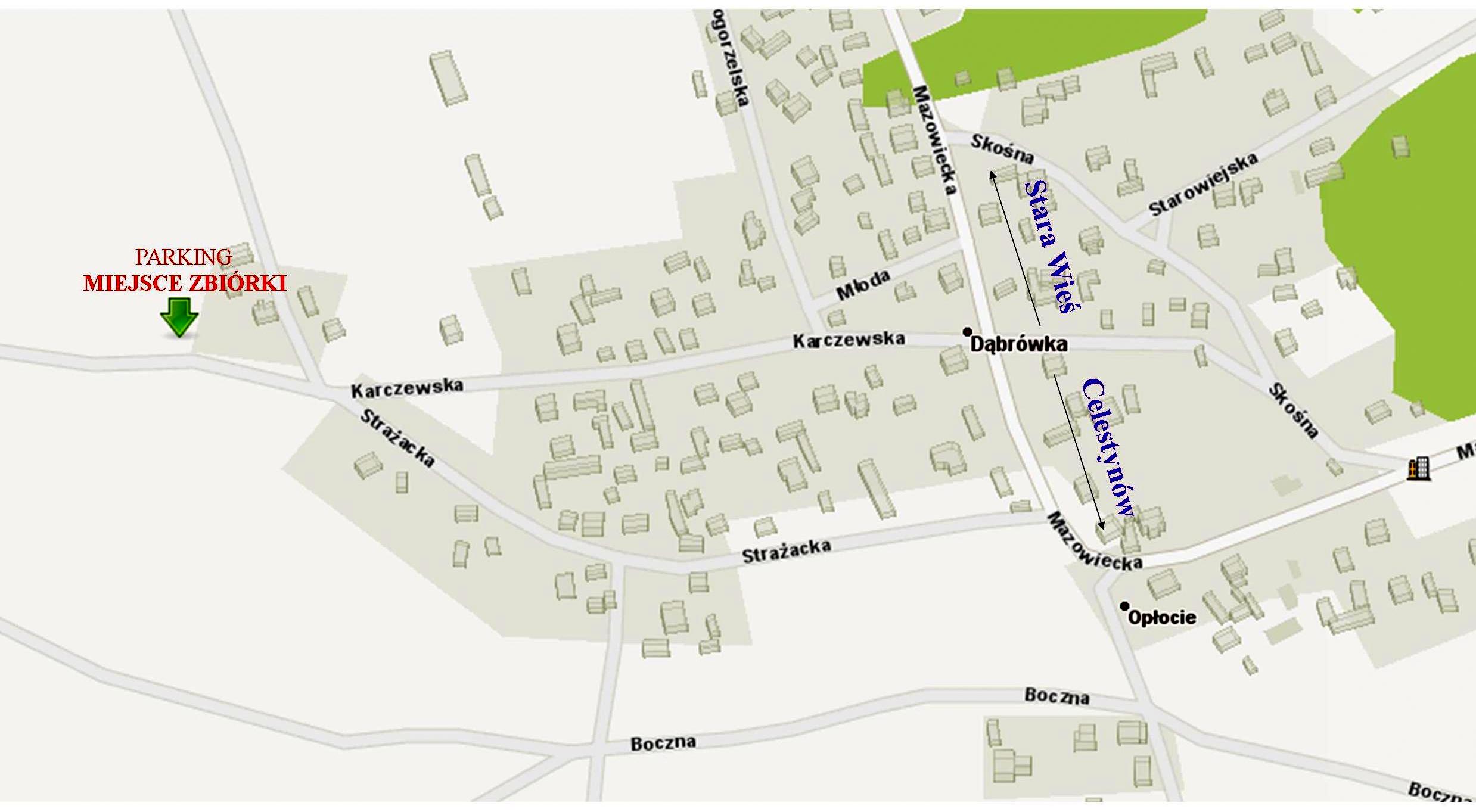 ---
Coming from Otwock to Celestynów, in Dąbrówka turn right onto Karczewska street. The base is at No. 12. Parking is located about 300 meters away.